Thank you for visiting this tutorial.
If you recolor my hairs and upload it,please DO NOT include mesh files.
There may be cases where the mesh file is updated for fixing issue. Please link to my blog,as a way to get meshes.
***** May/10/2015 Note*****
ColorMagic is discontinued updating.
Seems the ColorMagic can't open CC that is made from the latest patch.
Instead,Sims 4 Studio can create a recolor of Custom Content.
Here's the tutorial link.
Create a Standalone Recolor of Custom Content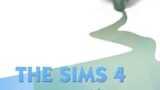 Create a Standalone Recolor of Custom Content | Sims 4 Studio
Introduction This tutorial will show you how to create a standalone recolor of a custom content mesh that will not overwrite the original item in the game.&nb
Introduction
This tutorial will show you how to recolor(or retexture) the hair.
First of all,sorry for my poor English. And I'm not good at making tutorial…(;´д`)ゞ
Anyway,let's get started!
Tools Needed
Color Magic(granthes)
A Graphics Editor that can export .dds
(Something like Photoshop or GIMP…I'm going to explain using Photoshop in this tutorial.)
S4PE(Kuree et al)
1.Open the Color Magic and check the 'Manual' check box.
Then press the 'Select Package' button and select the hair package file.
If you've downloaded my hair files, open the file named "RecolorMe-****.package".
I'll explain the following steps using my "RecolorMe"file.
Press the 'Next'.
2.Choose the recolor item,and press the 'Next'.
Put the unique name for your recolor.
You can choose the Swatch color when you click the colorbox(not 'Add' button).
After you set all,press the 'Save As…',and save the file.
Close the Color Magic.
3.Open the S4PE,and open the file you saved in previous step.
Select the hair texture.
Right click on it,you can export the texture as DDS file.
4.Open the DDS file in your graphics editor.
Edit the texture.(In this step,I use Photoshop.)
My hair textures for recolor are B/W image,so you can recolor it easily…maybe…
Create a new layer,and fill the color you like.
And then change the layer blend mode to Soft Light.
The result will be like left image…Then save as DDS format.(select 'DXT5') .
5.Back to the S4PE.
Select the hair texture,and right click again.
Select 'Inport from DDS' from dropdown menu.
Then save the package file.
Ok! Put this package file into Mods folder,and let's start up TS4.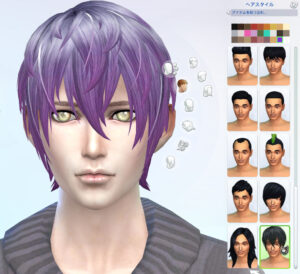 Did it go well? Enjoy recoloring!
Good luck! o(`・ω・´)○