These are older version files that can be used with the game version earlier than 06/02/2016 patch, for people who can't update the game for some reason.
These files are NOT compatible with "Customize Gender options" in Create a Sim.
If you've updated your game to the latest version,get the newer version files of my CC.
*** Term of Use ***
General terms of use is here :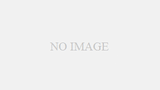 Please Do Not reupload.
Please Do Not include my files in your upload.
If you want to share your re-color or re-texture of these,please Do Not include mesh data.
Please Do Not copy,modify and convert without permission.
Please use them at your own risk.
*** Note ***
These are older versions than current downloads.
Because of that,note that I can't identify the cause if something problem happens with your game because I can't downgrade my game version.
[table id=11 /]