Please Do Not reupload,reproduce.
Please Do Not include my creations in your uploads.
Please use it at your own risk.
[Kijiko]EyebrowsTexture_Overhaul_ver2
Description
Default replacement eyebrows
for all ages and all genders
Please make sure your game is updated to the latest version.
If the game has not been updated,CC may not work.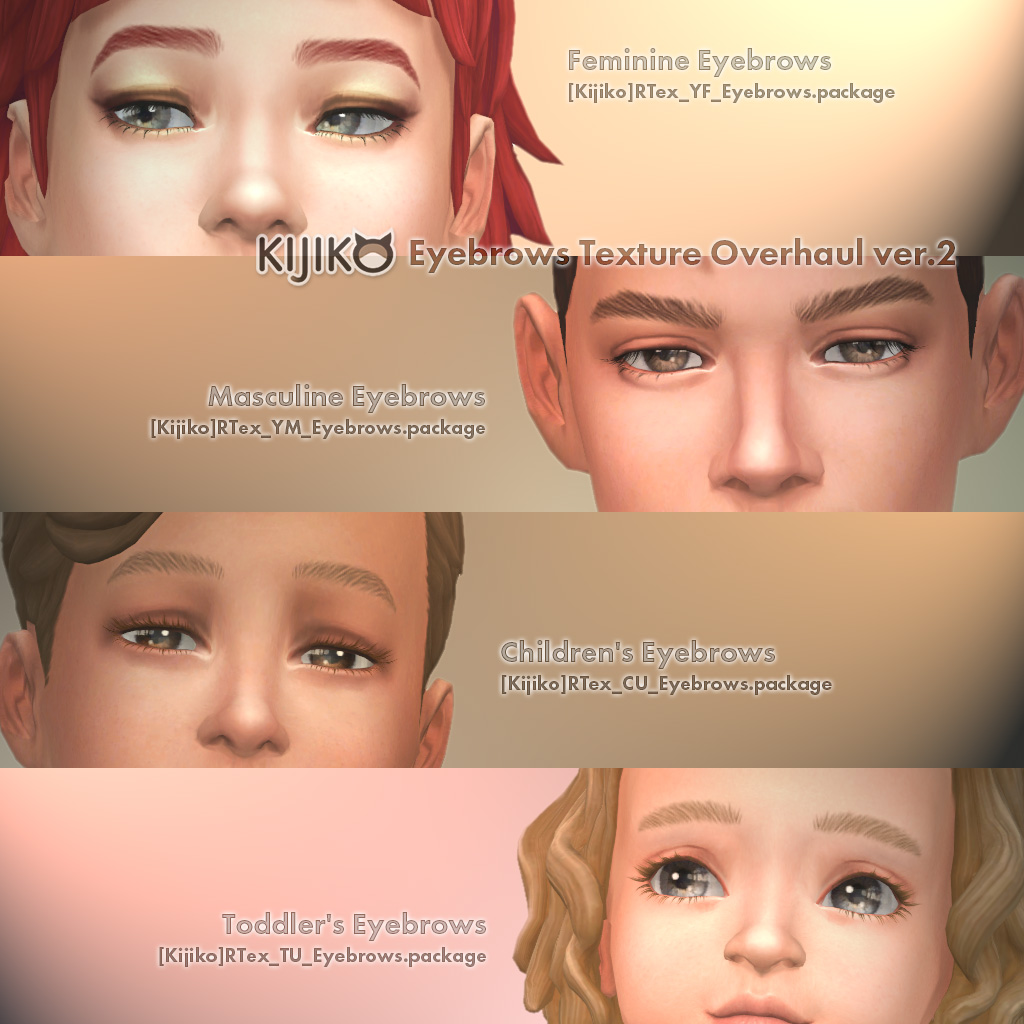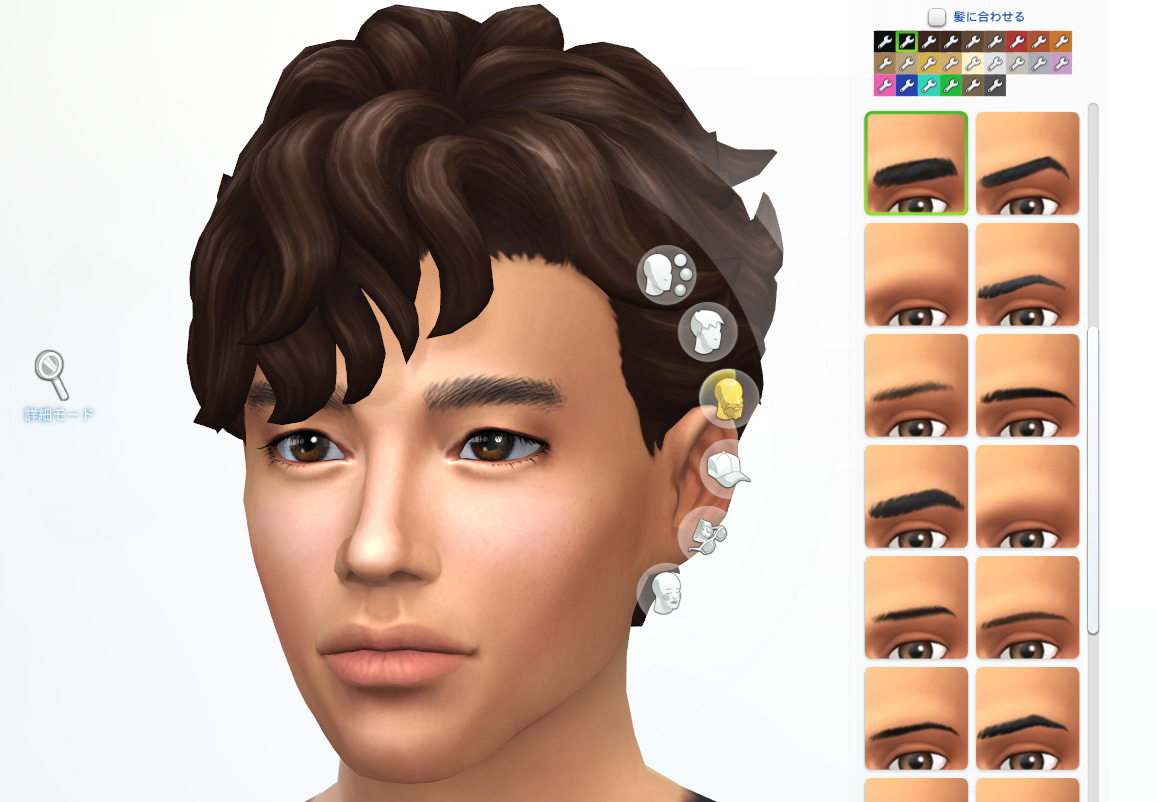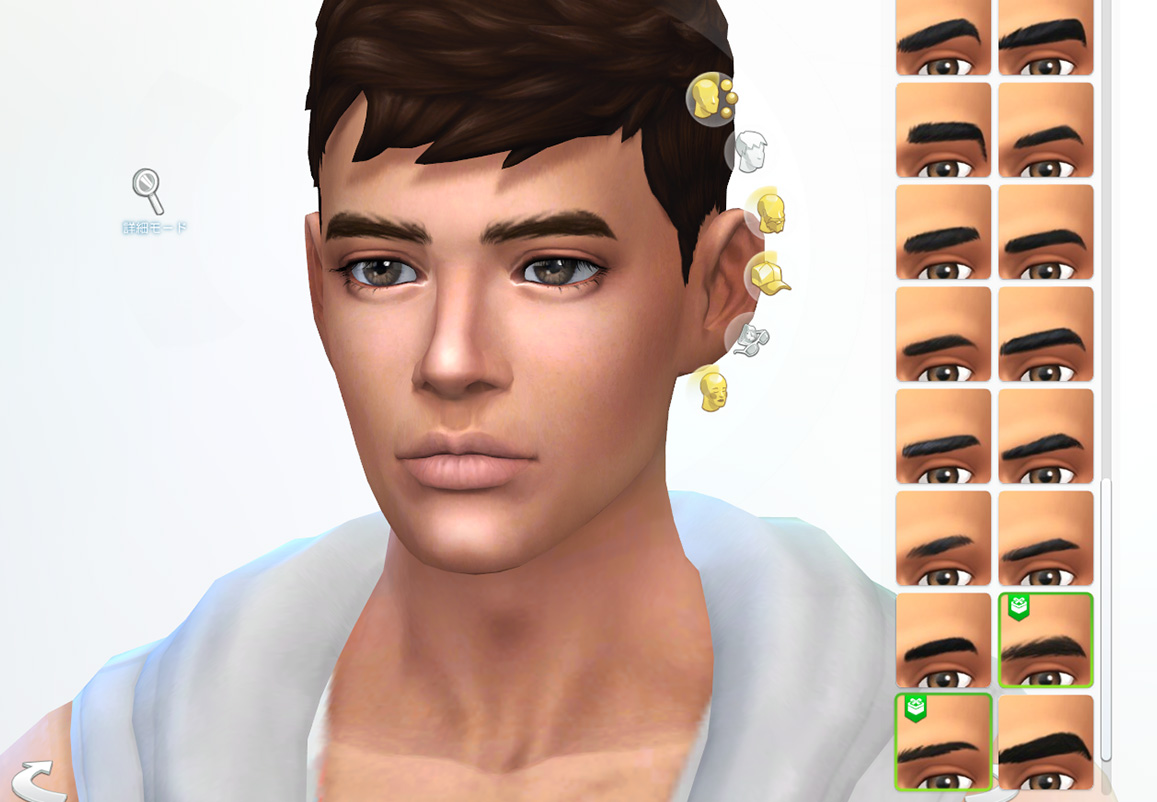 デフォルト置き換えの眉毛です。
幼児用、子ども用、大人用のファイルが入っています。EAの全カラーに対応しました。
アップデートで追加されたpeachyfaerieさんの眉毛は置き換えていません。そちらの追加眉毛2点はそのままの見た目でお使いいただけます。