for Children
[Kijiko]eyelash_version2_Kids
Description
Eyelash for children and toddlers, for all genders
Lashes are in Accessories category.(Glasses)
Compatible with eye shape morphing
Please make sure to turn off the laptop mode.
Feel free to recolor and retexture,
but,if you upload it somewhere,please DO NOT include mesh data.
Please link to my blog,as a way to get mesh data.
Also,please DO NOT copy my meshes.
There may be cases where the mesh data is updated for fixing issue.
Please make sure your game is updated to the latest version.
CC may not work if the game has not been updated.
Do not re-upload, duplicate, or not include in your uploads. I do not guarantee that it will work for your use. Use at your own risk.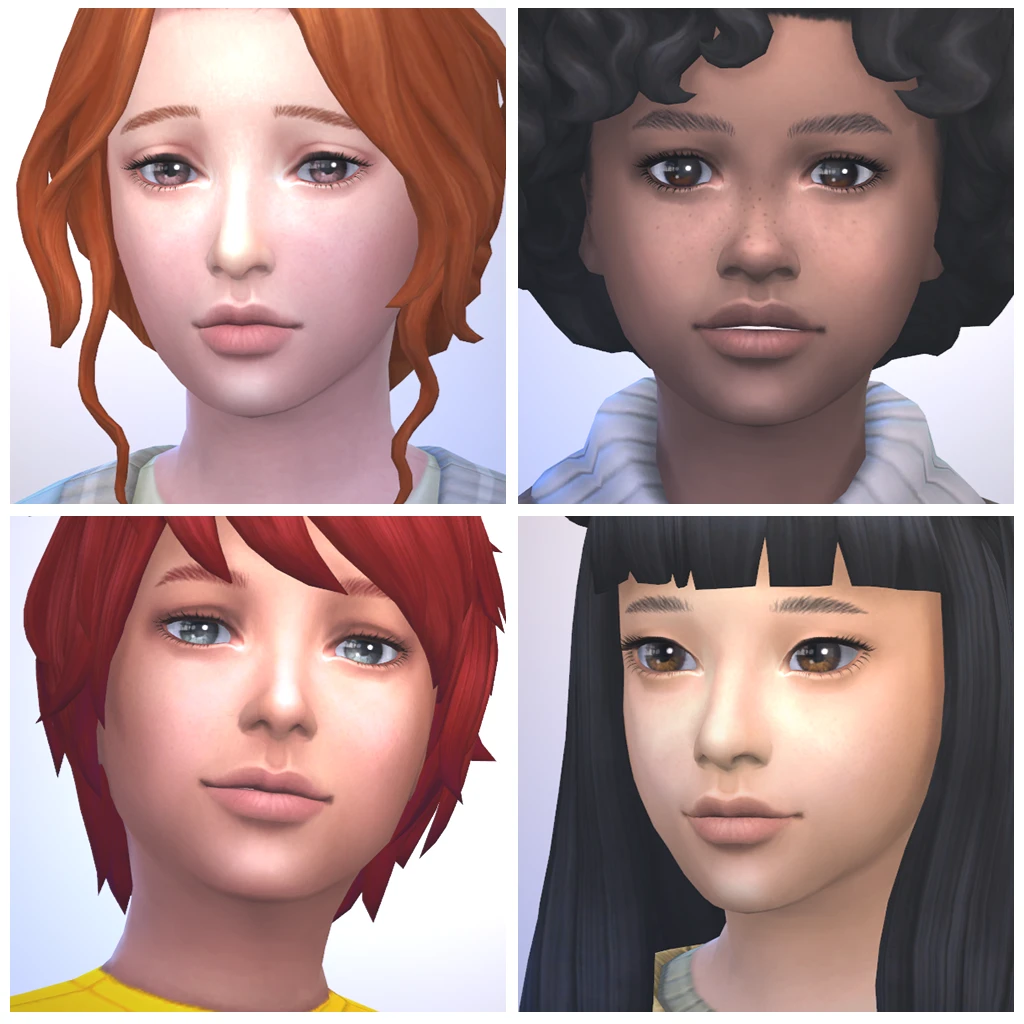 for Toddlers
[Kijiko]eyelash_version2_Toddler
Description
Eyelash for toddlers, for all genders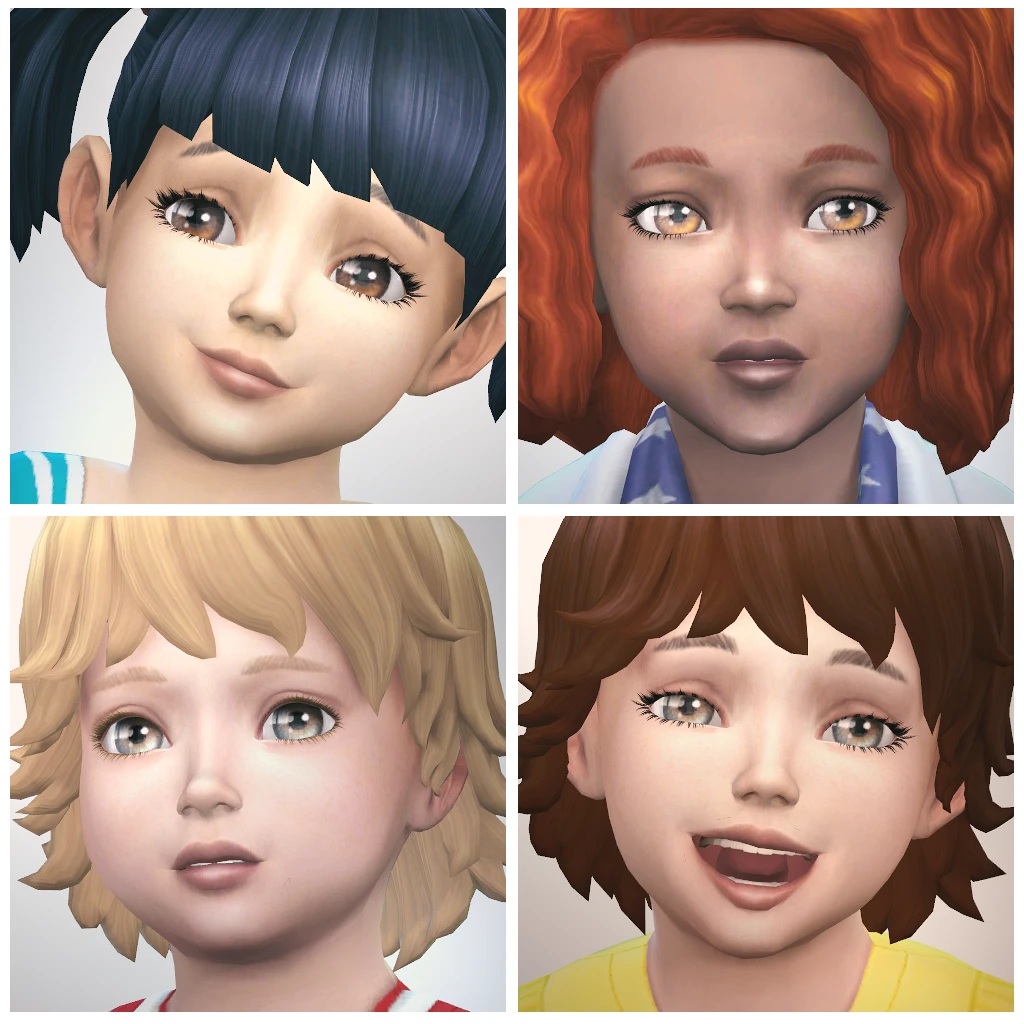 日本語ディスクリプション
新バージョンのまつ毛を子供用にリメイクしてみました。男女両用です。
まつ毛のデザインは大人用と同じものとなってます。メッシュはやはり大人用をそのまま子どもに持っていっても思ったようには動かないので、作り直してます。
子どもの顔を編集していて思ったのですが、子どもって各パーツの稼動域が狭いですね?
大人に比べてあまり目鼻等の位置や大きさを弄れないような・・・
それを言い訳にするつもりは無いのですが、相変わらず可愛く子どもを作るのが苦手です。
保存
保存