Description
****Jul/26/2017 ****
I renewed my 3D Lashes. Accordingly,I'll discontinue updating this.
I recommend the 3D Lashes version 2 (the latest)
新デザインのまつ毛のリリースに伴い、今後こちらのまつ毛の更新の予定はありません。ご了承下さい。
以下のバージョンのまつ毛をお勧め致します。
3D Lashes version 2 (最新版です)
Eyelash for Teen/YA/Adult/Elder.
Lashes are in Accessories category.(wear as Glasses)
Eye shape deformation compatible.
Female version has 2 types of eyelash mesh1 and mesh2.
Feel free to recolor and retexture,
but,if you upload it somewhere,please DO NOT include mesh data.
Please link to my blog,as a way to get mesh data.
Also,please DO NOT copy my meshes.
There may be cases where the mesh data is updated for fixing issue.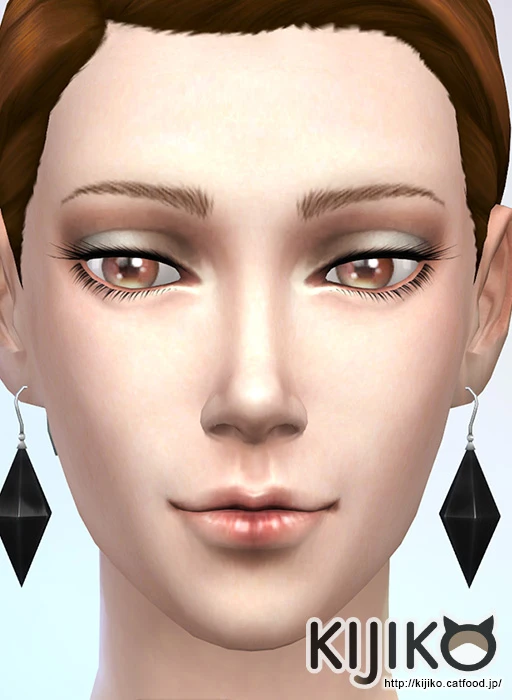 Eyelash designs for mesh1 and mesh2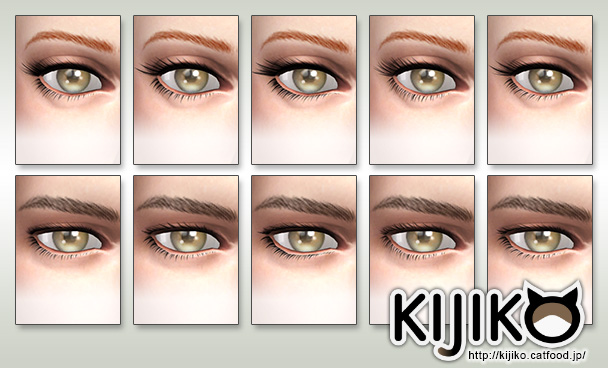 [Kijiko]eyelash_add-designs_pack1
Description
This is new designs for eyelash "mesh1" and "mesh2".
Mesh files are required.Please download from the above.
追加デザインです。別途メッシュファイルが必要です。上記よりダウンロードして下さい。
Known Issue
Lashes does not work correctly in laptop mode.Probably the behavior is by design.
The shader can't draw transparent texture in laptop mode.
メッシュ付3D睫毛です。実はメガネなのでアクセサリ扱いとなってます。メガネのカテゴリーから選ぶようになっています。要するにつけまです。目の変形にも対応させました。あまり無茶な目の形状でなければ睫毛もついてきます。(そもそもゲーム内でリミットがあるので、Mod等で限界を突破していなければ大丈夫かと)
一応、テスト等はしているのですが、PC環境等により上手く動かない事があるかもしれません。もしご報告下さる場合はお手数ですが、スペック(OSとかビデオカードとか)と症状をお書き下さると、大変助かります。宜しくお願いします。
後、微妙な感じですが野郎用も作ってみました。シムズ4は睫毛無しの顔に見慣れていたので、最初テストした時、ちょっとギョッとしてしまいました・・・
作成段階ではもっと濃い睫毛で試していたので、野郎用は破壊力がハンパなかったです。慌ててテクスチャ描き直しましたが。