[Kijiko]eyelash_version2_colored-lashes
Description
*****Jun/21/2022 Update*****
Fixed the lashes to be hidden when werewolves are in the beast form.
ウェアウルフのビースト形態で、まつ毛が表示されないよう修正しました。
A set of eyelashes and eye liners
for Teen,Adult,Elder and All genders
Please make sure your game is updated to the latest version. CC may not work if the game has not been updated.
Do not re-upload, duplicate, or not include in your uploads. I do not guarantee that it will work for your use. Use at your own risk.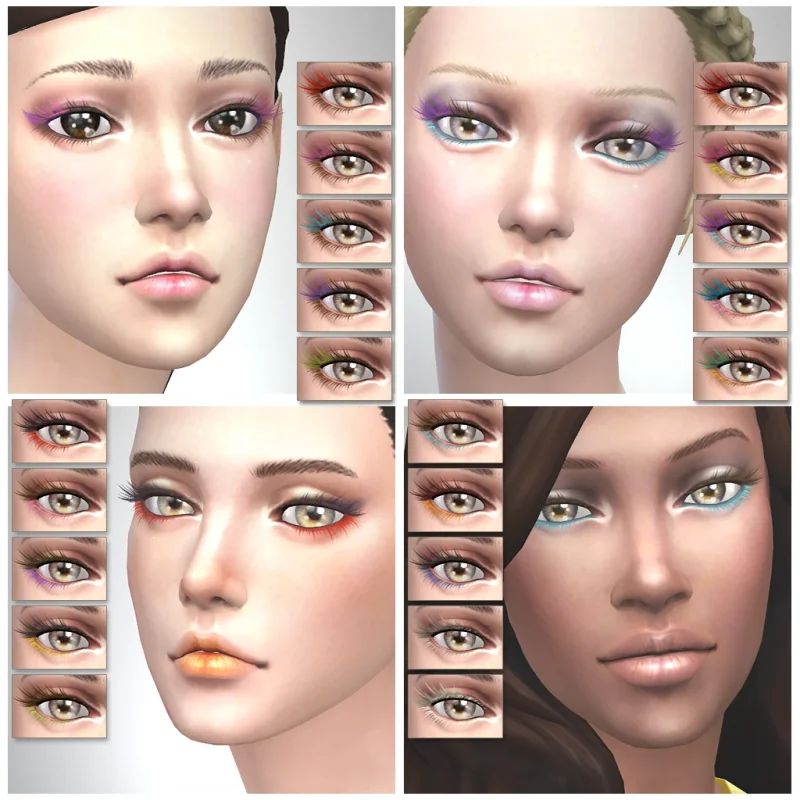 日本語ディスクリプション
カラーまつ毛です。男女用のファイルが入ってます。
こちらは3Dまつ毛のオプションファイルとなってます。メッシュデータを含むメインファイルが必要です。
お持ちで無い場合、こちらからダウンロードできます。
3D Lashes Version2
アイラインは、こちらのカラーまつ毛用に作ってみたものです。
まつ毛の色と合わせて使うと、瞼の地肌との色の差を埋めるように作ったので、まつ毛の色を強調して、ちょと引きからでもシムにカラーまつ毛をつけている感が増すんじゃないかと。
おまけとしてこちらのカラーまつ毛に同梱してあります。
よろしかったら使ってみてください。