[Kijiko]S4_hair010_YM_Nebelung_S3conversion
Description
*****Oct/06/2022 Update*****
minor update
Fixed normal maps. If you are having a problem with horizontal stripes in the hair, please use the updated file.
***** Jun/27/2016 Update *****
Made compatible with Masculine Female and Feminine Male.
By this update,this hair has become compatible with both genders and both frames.
If you've got this,please download again,then overwrite the old files.
男性的女性、女性的男性に対応しました。
この更新により、こちらのファイルで、男女両方と男性的・女性的の両体格に使えます。
更新ファイルを使われる場合は、再ダウンロード後、古いファイルを上書きしてください。
'Night Fog' TS3 to TS4 conversion for Teens to Elders, for all genders
Hair with Alpha Textures (Please make sure to uncheck the Laptop mode)
Compatible with hats
Feel free to retexture. However, please do not share your files including my mesh data.
Please make sure your game is updated to the latest version. CC may not work if the game has not been updated.
Do not re-upload, duplicate, or not include in your uploads. I do not guarantee that it will work for your use. Use at your own risk.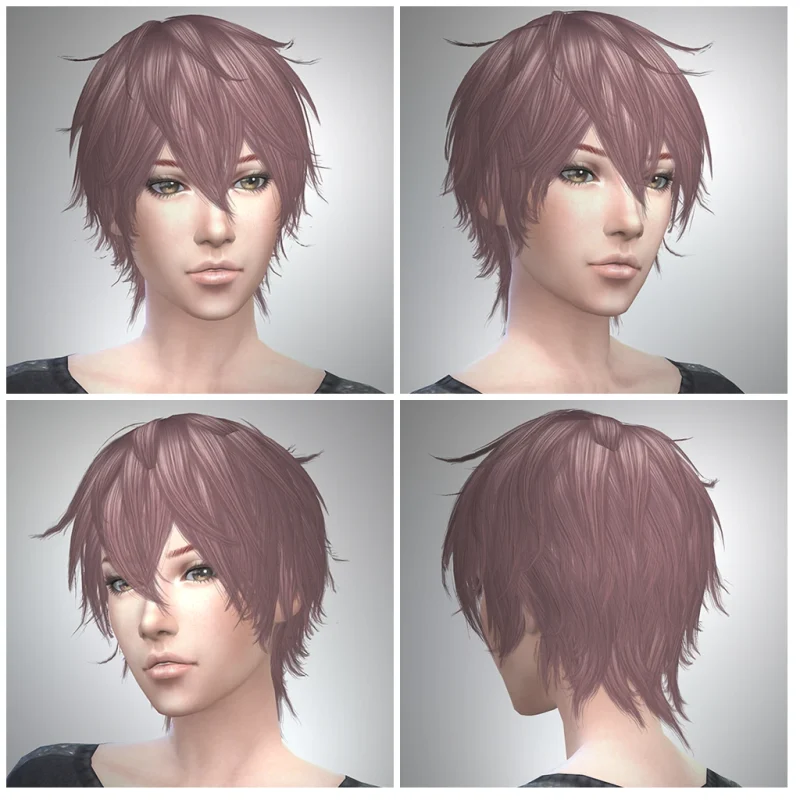 There is a non-alpha version of the same hairstyle.
同じ髪型の非透過版があります。